Nissan Dealer Miamisburg OH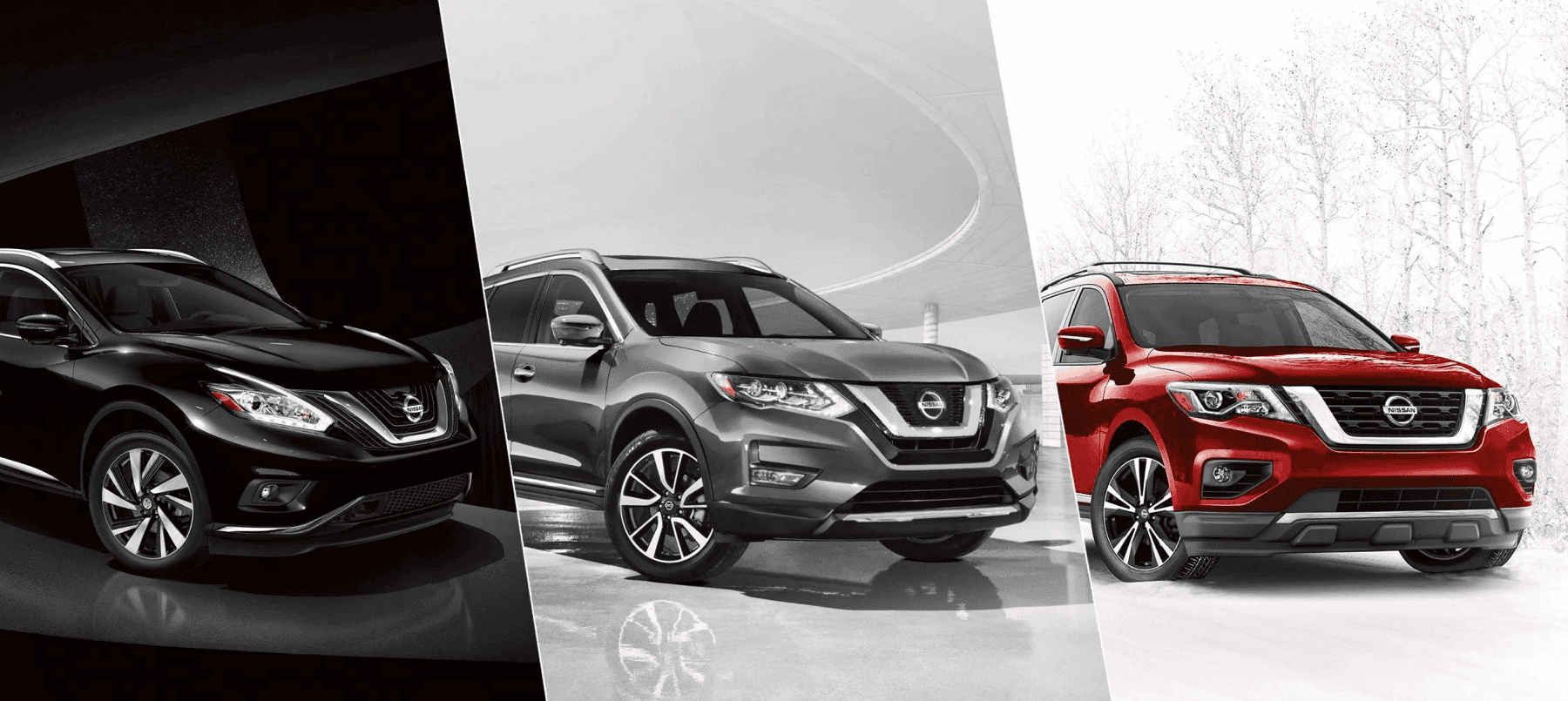 JEFF SCHMITT NISSAN
SUPERIOR SERVICE STARTS AT JEFF SCHMITT NISSAN
---
At Jeff Schmitt Nissan, we know how to treat our guests; with high-end customer service and a selection of new and used Nissan models that beats any other in Miamisburg, OH.
A TEAM OF NISSAN EXPERTS AT YOUR SERVICE
The Jeff Schmitt Nissan team is here to do more than sell you a car, we're here to work with you throughout all facets of your new or used Nissan ownership. Our talented sales professionals will help you find the right Nissan for your next journey while our finance team will help get you a deal that fits your budget. Later on, if service or parts are needed, we'll be there every step of the way.
YOU'LL FIND IT HERE
Whether you're looking for a brand-new Nissan vehicle or one that's seen a little love before, we have got you covered. Shop Nissan cars, trucks, vans and SUVs all available at Jeff Schmitt Nissan. If you live in Miamisburg, OH, we'd love to help you get what you want so you can get back out on the road to adventure. Let the Jeff Schmitt Nissan team get you exactly what you've been looking for in a Nissan vehicle.
WE'LL KEEP YOU ON THE ROAD
When it comes time to buy your next new or used Nissan, Jeff Schmitt Nissan would be honored to serve your needs and help you throughout your purchase. Our team is knowledgeable and savvy in all things Nissan and can guide you to the perfect new or used choice for your family. We welcome you with open arms whether just browsing our selection via the website or deciding to come in to see all Nissans for yourself. Either way, our team is waiting to welcome all our Miamisburg, OH friends.
Ask the Experts at the Jeff Schmitt Auto Group
IT ONLY TAKES ONE VISIT
Once you visit Jeff Schmitt Nissan, you'll know there's no better Nissan dealership for you. We take pride in giving our customers the absolute best deals, selection and customer service anywhere near Miamisburg, OH. When you visit us, rest assured you're getting a top of the line experience each time you walk through the doors. Remember, our mission is to match the right person with the right vehicle while exceeding expectations; so we'll take our time with you throughout the entire process. We look forward to seeing you at Jeff Schmitt Nissan soon!
WHY BUY FROM JEFF SCHMITT NISSAN?
We believe in taking care of our valued customers with honesty, integrity and an absolutely amazing selection of Nissan vehicles. We'll work to earn your business the right way – not with flashy gimmicks, but by putting your needs first every time.
For years now, we've been the Miami Valley's leader in Nissan sales, service, and selection. That's because we're driven – not by money or profits, but by your absolute satisfaction. If you take the time to make Jeff Schmitt Nissan your first visit, we'll give you all the reasons you need to make us your last visit as well. From the moment you arrive, we'll have your back, and not just because that puts us closer to your wallet, either. We want to show you that it really is possible to find a car dealer you can count on for all your automotive needs. We'll be there to guide you to the perfect vehicle and financing options; and we'll continue to be there to care for your vehicle, keeping you worry-free all the while. Come and see just what the Jeff Schmitt Advantage can do for you. We promise you won't regret it.
The pros at Jeff Schmitt Nissan work hard to serve the Miami Valley the right way, with expert focus and dedication to your individual needs. We pride ourselves on our ability to offer high-quality vehicles, like the new Pathfinder, and superior service to drivers all over the Xenia area and beyond. We'll always do our very best to get you in the vehicle you want, with the financing you need. Then, like the icing on top of the cake, we'll pack on the value with our exclusive Jeff Schmitt Advantage. You'll love the difference here at Jeff Schmitt Nissan.

NEW NISSAN
Take a look at our incredible selection of new Nissan models to find your perfect new ride today. It's all waiting for you at Jeff Schmitt Nissan.

PRE-OWNED NISSAN
A versatile ride like a Nissan stays around a while. That's why we keep a diverse selection of pre-owned models to choose from.

READ OUR REVIEWS
The most important thing for us is making sure that our customers are completely satisfied. Read what they're saying about us.
THE JEFF SCHMITT ADVANTAGE HAS YOUR BACK
Providing complimentary maintenance, elite vehicle delivery, and our Best Value Guarantee, the Jeff Schmitt Advantage is an unparalleled car-buying program. It means that here at Jeff Schmitt Nissan, we're always looking out for you and your car. And it means now is the perfect time for you to come visit us and see the new Nissan lineup in Miamisburg, OH.
BROWSE OUR EXPANSIVE SELECTION OF BRAND-NEW NISSAN MODELS ONLINE; RIGHT HERE ON OUR USER-FRIENDLY WEBSITE TO BEGIN SHOPPING FOR YOUR NEW CAR, ALL WITHIN THE COMFORT OF YOUR OWN HOME. OUR EXPERT AND DEDICATED NISSAN PRODUCT SPECIALISTS ARE AVAILABLE EITHER OVER THE PHONE AT (855) 478-0665, OR ONLINE VIA CHAT AND EMAIL TO ANSWER ALL YOUR QUESTIONS. FEEL FREE TO DROP US A LINE ANYTIME. OUR CUSTOMER SERVICE TEAM IS ALWAYS AT THE READY TO EXCEED YOUR EXPECTATIONS. WE CAN'T WAIT TO OFFER YOU FIRST-HAND EXPERIENCE IN ALL THE WAYS YOUR NEW NISSAN WILL BETTER SERVE YOU AND YOURS, SO GET THE JEFF SCHMITT ADVANTAGE ON YOUR SIDE TODAY, AND GET BEHIND THE WHEEL OF YOUR OWN NEW NISSAN TODAY.
PLACES TO GO IN MIAMISBURG, OH
CARILLON HISTORICAL PARK
Created back in 1940, Carillon Historical Park showcases the history of the area, its residents, and its technology, all the way back to 1796. This sprawling, 65-acre museum and park features some of the oldest buildings in the city, depicting the way life was for Dayton residents, including its more famous sons and daughters, such as those Wright brothers and their trusty flying machine. They're kind of a big deal. Hop in your Jeff Schmitt Nissan vehicle and follow the towering Carillon bells until you arrive. Then, get ready for a day of fun!
RIVERFRONT PARK
Located near the downtown business district on the Great Miami River in Miamisburg, Riverfront Park is a host to many fantastic regional events throughout the year. A state-of-the-art performance stage allows bands and various performers to entertain the community during shows and festivals, making Riverfront Park a great place to enjoy a fun atmosphere and some good food by the river. There's even more to come, as the city plans to upgrade the park into a full-scale recreation destination.
COX ARBORETUM METROPARK
Located on Springboro Pike here in Miamisburg, Cox Arboretum and Gardens MetroPark is an amazingly beautiful and serene park and plant preserve. It's a wonderfully refreshing spot to take in gorgeous natural sights, like plant and flower gardens, and a butterfly habitat. There is no charge for admission, making it an ideal place to stop by for a walk, or take your family on a nice weekend picnic. It also makes a perfect host for events such as weddings and family gatherings.